Jr & Sr College Days
Start planning an official college visit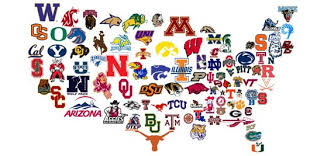 All junior and senior students are allowed two days for an official college/military visit during the 11th and 12th grade year. These absences will not count against the final exemption policy.
We encourage students to contact schools to arrange an appointment for an official college visit.
Requirements for the excused absence:
1) Prior to the college visit, the student must notify their teachers and let the front office know they will be out. A college/military form will need to be filled out and turned into the office at least 3 days in advance of visit.
2) Upon returning to school, student must turn in an official note. This must be on official letterhead from the college indicating the student's name, that they were on an "official college visit", the date of the visit, and a signature from the college representative.
3) The day of the visit is excused, not any travel days around the visit.
4) The limit of excused absences is 2 days per junior or senior year. Any additional visits will just be coded as an absence. Days may not be saved or rolled over for the next year.
5) Send Mrs. Tuggle a picture of you on your visit if you would like it to be posted.